Writing for Get Born
Starting November 9th I'm going to be writing a monthly motherhood post for the relaunch of Get Born. While the quarterly literary magazine is no longer in print, the new blog is going to be awesome!
There will be 28-31 mothers posting every month (depending on the number of days). My posts will always be featured on the 9th, and I'll be linking to them here on the first Wednesday following publication.
For those of you not familiar with Get Born, you can check out this description of the Facebook community on Babble and the About page on the Get Born website.
Sam T. Schick & The Wandering Works Design Co. 
This week I took a look at the website of our brand new Fremont neighbor Book Larder and really loved the design.
Just one click later, and I was at the website of their awesome designer, Sam T. Schick & The Wandering Works Design Co..
As I was looking around their site, I realized that they also created another website that I really like, Delancey.
Then I just gazed at their portfolio and daydreamed. Look, there's me, spending my all of my workdays making my living as a full-time writer/blogger/graphic designer/photographer/artist.
The Jealous Curator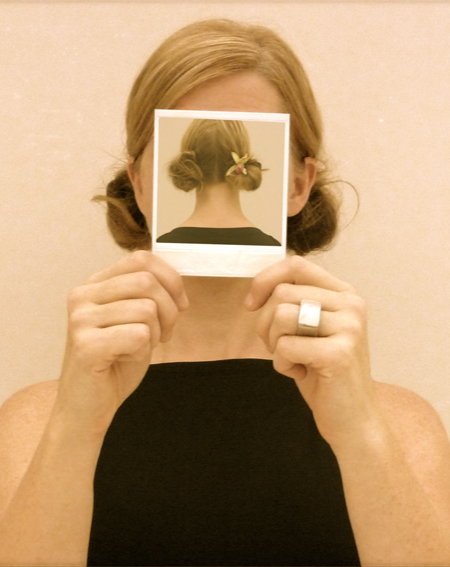 I'm jealous of…The Jealous Curator.
In addition to having this super awesome photograph of herself, Danielle Krysa writes this fabulous blog that constantly introduces the world to cool contemporary art. She has fantastic taste and, lucky me, she's speaking at Alt in January.
Here are some of my favorite artists that she's featured.
Want to see more from these artists? Take a look at these posts by The Jealous Curator.
Cassia Beck
Christopher Stott
Jon Jackson
Date Day
On Monday, Drew was off work for Columbus Day and Canadian Thanksgiving. Note to self: Work for international company to get more holidays. We decided to take advantage of Nathaniel's day care being open to have a date day.
First we had awesome pancakes at the 5 Spot. This quarter's theme is Philadelphia and that meant "Pumpkin Stud Cakes." No idea why, but no way I'm complaining. Here's the description.
Three dense pumpkin custard pancakes topped with a molasses caramel, candied pumpkin seeds & fall spiced butter.
Umm…YUM!
A little later in the day, we saw a fantastic movie – Drive.
Wow. I know that it's been said a million times before, but Ryan Gosling is an amazing actor.
Carey Mulligan was in it too (♥ her), which made me remember how much I loved An Education, so I needed to see the poster for it again. Sigh. Beautiful.
Alt Design Camp 2012
It's mid-October, that means only three more months until the Altitude Design Summit in Salt Lake City. OMG I am so excited!
This week on the blog they announced their Design Camp sessions. I've already selected the two that I want to attend and I really REALLY hope I get a spot.
Photography – Creating the Professional Studio Look Without the Studio  
Teachers: Ryan Marshall and Jason Hudson
Class Cap: 10
Ryan and Jason want to teach you one thing: stop being afraid of light! No, they're not talking about crazy expensive studio lights, but small studio strobes and simple backdrops that will give you the pro look your blog or shop have been asking for. Get excited to try your hand at styling, posing, lighting and camera work. You'll leave feeling like you just spent the day on set at a Vogue shoot.
Building a Killer Portfolio Site
Teachers: Susan and William Brinson
Class Cap: 15
So you want to build a sleek portfolio site but don't know a line of code? Perfect. This is where you start. With the help of experienced teachers, you'll learn the ins and outs of what should be there, what you should skip and types of photos that will make your portfolio complete. And the best part is you'll actually leave with a functional portfolio site!  
Registration instructions will be provided in the Alt newsletter today. Crossing my fingers. Will uncross to type whatever I have to type for registration. Then will cross again. Wish me luck!
---
LIKE THIS POST? PLEASE SHARE!